Accomplishments as a Trustee for SOCCCD
Top priority is providing world-class, affordable education for South Orange County
Saddleback College and Irvine Valley College two of the best colleges in the state

Irvine Valley College #1 among Orange County Community colleges in transfer rates to four-year institutions

Saddleback College in the top 10 statewide in transfer rates to four-year colleges and universities among all California community colleges

Seven consecutive balanced budgets – precious use of tax dollars

Fiscally conservative approach in using taxpayer dollars

Zero taxpayer debt

No tax increases or student tuition hikes

Strong focus on transparency and community engagement

Unanimously elected by board peers to serve as President of the Board of Trustees for three consecutive terms

Over 40,000 students awarded associate degrees and certificates at Saddleback College and Irvine Valley College
Over 28,000 students at Saddleback College and Irvine Valley College transferred to four-year colleges and universities including the University of California and California State University systems
Over $6.9 million in scholarships awarded to over 5,300 students at Saddleback College and Irvine Valley College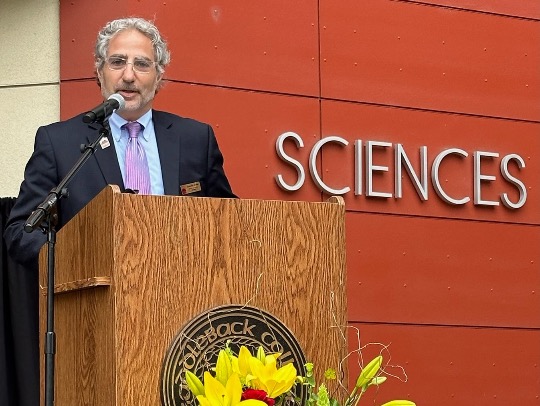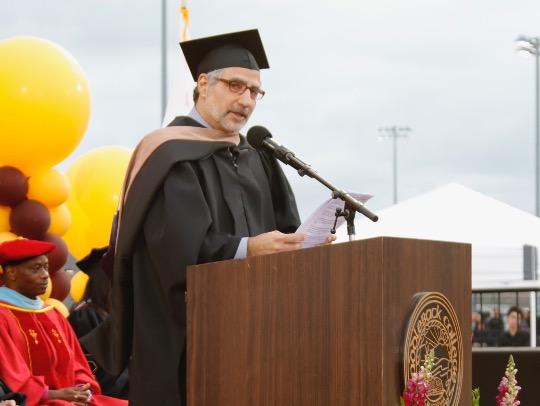 Serve more than 8,000 older adults annually through our Emeritus Institutes of lifelong learning
Active promoter of business partnerships at Saddleback College, Irvine Valley College and the Advanced Technology and Education Park (ATEP) in Tustin
Our District partners with more than 450 area businesses, associations and local governments to prepare a highly qualified workforce for a range of productive careers in high demand jobs
Expanded business and transfer partnerships in Science, Technology, Engineering and Math (STEM) and advanced manufacturing which are high-growth fields in Orange County and the nation

Led the dedication in 2018 of the first building at the Advanced Technology and Education Park (ATEP) in Tustin. The Integrated Design, Engineering and Automation (IDEA) Building houses instruction in design model making and rapid prototyping, drafting and engineering technology, electrical technology, electronic technology and laser technology for Irvine Valley College (IVC)
Working with Dislocated Workers to Transition to Meaningful Employment: Along with engineering and advanced manufacturing, presided over significant expansion in SOCCCD's healthcare workforce training initiatives.
Served over 20,000 students needing food security assistance since 2012
Support for Minority Students, with a focus on in-demand careers: Our District works to support high need student populations with tailored programs.
Veterans Services: Advocated to the state and federal government to require public institutions to provide veterans in-state tuition. The District offers one of the 100 VetSuccess on Campus sites nationwide with a full-time federal Veterans Administration employee. Each college has vibrant veteran's centers that serve as hub for support and services.
Groundbreaking for the new Board of Trustees-approved Sciences Building at Saddleback College which opened in the Fall of 2016. The 51,244 square foot, three-floor building houses 26 modern laboratory spaces for academic programs in earth sciences, life sciences, and chemistry. The new building is Leadership in Energy and Environmental Design (LEED) certified and includes many sustainable design features, including a courtyard with a themed demonstration garden planted over an underground element to provide on-site detention of storm water, reducing the impact on the campus storm water system.